Pressure Power Pros are now members of the Mesa Chamber of Commerce. Further information can be found at https://pressurepowerpros.com/mesa-chamber-of-commerce or by calling (480) 818-9660
Mesa, Arizona - October 24, 2022 Press Release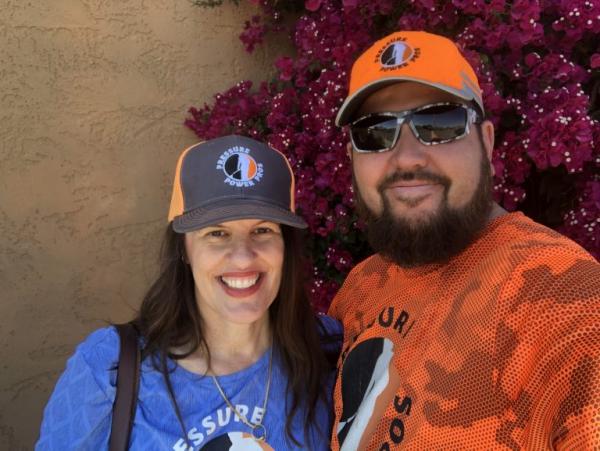 Pressure Power Pros, a commercial and residential pressure washing company, recently joined the Mesa Chamber of Commerce. The company was started by Rachelle and Isreal Young using online marketing to generate most of their business. As members of the Chamber, they can connect with the community in a bigger way. The couple at times offers their services at no charge to help various people and organizations in Mesa and surrounding.
In a recent interview, Isreal explained, "Exterior cleaning for homes and businesses is important to the appearance, sanitation, and maintenance of the property. A clean property that is regularly maintained is inviting and safe. Customers will want to come back to a well-kept business and families will spend more time on a clean patio."
Pressure Power Pros offers free estimates, great customer service, and professional exterior cleaning. They regularly attend service training and attain industry certifications, always looking for ways to better serve their clients. One new service they will be offering is paver sanding and sealing. It's a known issue that there is no efficient way to clean pavers without pressure washing. After a few power washes, pavers begin to lose the sand between the joints, so it is necessary to occasionally resand and seal them. The paving and sealing service includes one free cleaning and a recommended maintenance plan.
The company offers commercial services with ongoing maintenance contracts. Regular cleaning maintenance can save businesses both time and money. Exterior cleaning exposes any deferred maintenance issues that might otherwise be hidden. It is also a way to sanitize restaurants and golf course patios for public safety.
Residential services include driveway cleaning, gutter cleaning, and patio cleaning. Backyard pool decks and patios are notorious for accumulating dirt and debris. Pressure Washing a pool deck, patio, and patio furniture can transform a dusty backyard into a welcoming place to spend time.
Pressure Power Pros continues to expand around Mesa and the East Valley through the Mesa Chamber and other networking groups.
Source: https://news.marketersmedia.com/arizona-pressure-washing-company-joins-the-mesa-chamber-of-commerce/89083641